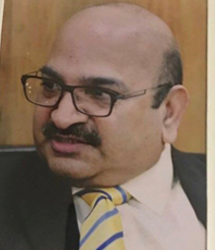 Dr. Muddu Vinay
Editor in Chief

VICE CHANCELLOR ICFAI UNIVERSITY, DEHRADUN
Member : International Education Association of Australia (IEAA) 
Peer Expert Committee member : National Board of Accreditation(NBA) and NAAC
Ex- DIRECTOR & PRINCIPAL,Chairman IQAC,Chairperson,Research Centre, Presidency college.
Ex- DIRECTOR & HEAD,BUSINESS SCHOOL, Amity University.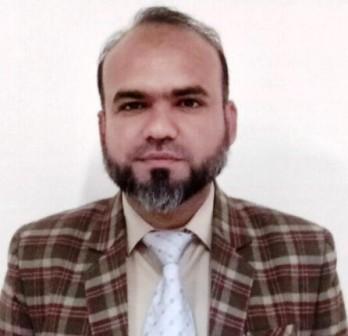 Dr. Syed Mohd Uzair Iqbal
Principal at Libra College of Law.
He obtained his BALLB (Hons) and LL.M (Criminal Law) from Aligarh Muslim University in 2005 and 2008 respectively. He did his PhD in 2014 from AMU Aligarh on the topic "Cyber Crime & Cyber Terrorism in India." During PhD Program he also qualified
UGC NET in 2010 national eligibility test for lectureship. Before joining Libra College of Law he served at Al Yamamah University, Riyadh (KSA) and Aligarh Muslim University Murshidabad Centre (India) in the Department of Law.
Dr. Iqbal presented his research paper in national and international conferences/seminars and also published his articles in National and International level reputed journals.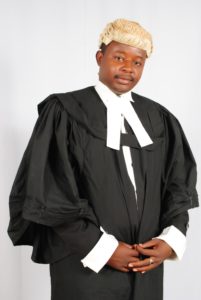 Dr. Zakiyyu Muhammad
LLB (Hons) BUK, BL (NLS) ABUJA, LLM (BPP) London,      
(Advocate Prime Dispute) UK, Principal state counsel, Ministry of Justice, Jigawa State, Nigeria,
Assistant Professor, Mewar University.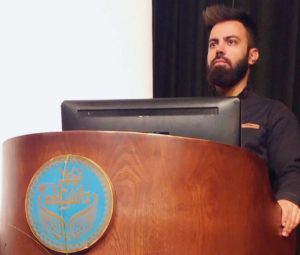 Dr. Jaber Seyvanizad
International Law Lecturer, Shahid Beheshti University, Faculty of Law, Public and International Law Department, Iran
Jaber Seyvanizad is a young international jurist serving in Iranian universities as international law lecturer. He has previously appointed as a researcher in International Law Institute. He got his LL.B in 2011 and met his LL.M with distinction in 2015 and commenced his Ph.D. in 2016. He is presently research & teaching assistant at SBU and serves as legal advisor of ICJ litigants. In his recent researches, he concentrates on engineering of international legal mechanisms in favor of global maintenance of justice-based peace and security and works on his own theory called "Reflexism" concerning the modern international law fundamentals. He has number of publications regarding international law of WMD, customary international law, outer space law, constitutional law and international law of media. His main research interests focus on areas including the futurology of international law, natural law, Islamic international law, international law of modern war and philosophy of international law. He is the top member of Iranian Elite Club. Jaber also has studied in seminary and specialized in Islamic law. He is polyglot and in addition of Persian, knows English, Russian, Spanish, Arabic, Turkish and German. Research InterestFuturology of international law, natural law, Islamic international law, international law of modern war, philosophy of international law and international heritage law.AffiliationLecturer of International Law, Shahid Beheshti University, Faculty of Law, International Law Department.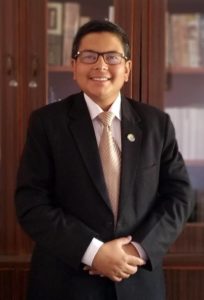 Mr. Amrit Kharel,
Managing Partner, Juris Nepal Law Associates.
He is a faculty member of International and Commercial Law from Nepal. With specialization in legal research, professional consulting especially in the area of aviation, banking, insurance, financial derivatives, capital market, company law and international economic law, among others, he has been teaching in Nepal Law Campus and National Law College, affiliated with Tribhuvan University. He has wide experience of legal & research consulting to both governmental and private sector. He was coordinator of the committee of experts on regulation of commodity derivatives and future markets in Nepal, which was formed in 2012 by Securities Board of Nepal (SEBON) as per the mandate from High Level Financial Sector Coordination Committee headed by Hon. Finance Minister, Government of Nepal. The research report of the committee submitted at High Level Financial Sector Coordination Committee to formulate regulatory framework of commodities future market provides a basic structural framework to introduce Commodity Derivatives Act and Regulation in Nepal. Mr. Kharel was also involved in legal research on behalf of the Revenue
Mobilization Special Committee in Fiscal Federalism led by economist Professor Dr. Madan Kumar Dahal, formed as a special committee under Revenue Advisory Committee, Ministry of Finance. He presented the final report on behalf of the Revenue Mobilization Sepecial Committee in Fiscal Federalism, in the Revenue Advisory Committee meeting dated 5 May 2017. Mr. Kharel has served as an independent expert director at Prime Life Insurance Co. Ltd, one of the leading life insurance company, affiliated with Khetan Group, one of the prestigious corporate group in Nepal. He has continuously been practicing corporate litigation at Supreme Court of Nepal for last six years. Beyond the legal profession, he has some nine years of prior experience in financial journalism especially in the role of editor in various national and international media. He was also the founder and President of the Nepalese Association of Financial Journalists (NAFIJ) in 2009. He has written several research reports, articles, presented papers, attended  various seminars on legal and commercial issues. He has conducted various training programmes on banking, investment, capital market and public relations in partnership with professional institutions including Nepal Bankers' Association and Advertising Association of Nepal and such.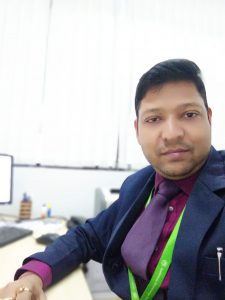 Dr Anup Kr. Ray
Principal of Jyotirmoy School of Law, Kolkata
Former Principal in Charge of Jorhat Law College a renowned legal institution of Assam.
He has been in administration for last ten years. Motivational speaker , Co-author of the book Equity, Trust and Fiduciary relations, co-author of of the book Assam Police Ayin, written Articles in different journals, Resource person in many national seminars. Member of the Court of Gauhati University, Member of the Faculty of Law, Gauhati University. Former member of the Board of Studies , Law , Dibrugarh University.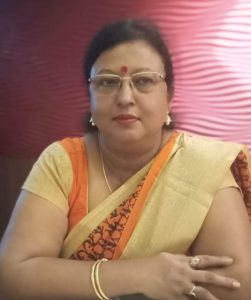 Dr. Mridula Devi
Former principal of Dispur law college.
Former Asstt. Professor of J. B. Law college.
Excellent Academic Award winner. President of All Assam law college Principals, and Teachers Association.
Presently practicing lawyer at Guwahati High Court, Assam.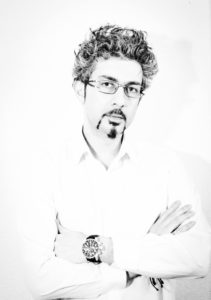 Dr. George G. Tumanishvili
Faculty of Law, European Academy, Georgia, School of Law, Ilia State University, Tbilisi, Georgia
Ph.D. in Law, with 15+years experience as a professor and researcher (Caucasus University, Ilia State University, Tbilisi State University, Masaryk University) and also as a practitioner lawyer with international accreditation. Author of 14 books and more than 100 articles in the different fields of Law, Psychology, Neuroscience and Quantum physics.  
Dr. Navtika Singh Nautiyal
Assistant Professor, ILS, ICFAI University, Dehradun.
D.r Navtika Singh presently working as an Assistant Professor in ICFAI University, Dehradun. She has published 21 Articles and Research papers and presented more than 50 papers in both national and international events.
She is currently serving herself as the member of the prestigious editorial board of different National and International Journals.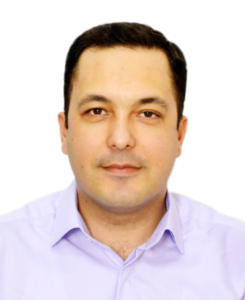 Dr. Fayziev Shokhrud Farmonovich

Associate Professor, Department of Criminal Procedure Law, Tashkent State University of Law, Tashkent City, Republic of Uzbekistan.
Dr. Farmonovich is head of the Tadqiqot e-portal, which works with internationally recognized scientific journals, and promotes the development of scientific practices. Tadqiqot publishing house is involved in the production of scientific publications, monographs, manuals, and the organization of scientific conferences.Shokhrud's work focuses on improving and advising on scientific research processes, which has included running a number of seminars within the scientific community. He has worked with Crossref since 2017, promoting the use of digital identifiers for scholarly content, explaining the use and benefits of DOIs at scientific conferences and seminars in Central Asia. In addition to English, Shokhrud also speaks in Persian and Russian.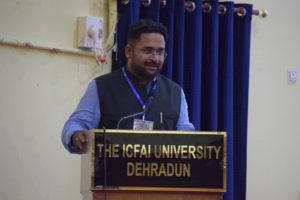 Mr. Saurabh Siddhartha
Faculty at ICFAI Law School, Dehradun.